skip navigation
Daily Schedule
Thu, Jul 27, 2017
DAILY SCHEDULE
WEEKLY SCHEDULE
Thursday, July 27, 2017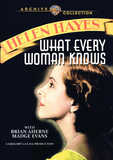 Helen Hayes shines as a shrewd wife who quietly paves the way for her husband's political success in this charming adaptation of the 1908 stage play by Sir J.M. Barrie (Peter Pan),... more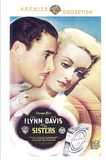 Bette Davis, Errol Flynn. Louise loses her heart to a charming ne'er-do-well who marries, then deserts her. While the pandemonium of the San Francisco earthquake reunites them, the... more
10:00 AM
B/W - 80 m

TV-PG
James Cagney swaps his fedora for a ten-gallon hat in this rip-roaring Western adventure costarring Humphrey Bogart and Rosemary Lane. The range-riding rascal of the Cherokee Strip,... more
11:30 AM
B/W - 88 m

TV-PG
6:30 PM
C - 84 m

TV-PG
Widescreen
Closed
Captions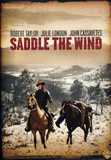 Robert Taylor, Julie London. A reformed gunfighter trades his wild days for peaceful ones to become a farmer. But his peace is threatened when his wild younger brother arrives on the... more
TCM PRIMETIME - WHAT'S ON TONIGHT:
STAR OF THE MONTH: STAR OF THE MONTH: RONALD COLMAN
8:00 PM
B/W - 105 m

TV-PG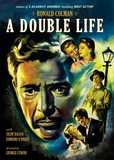 George Cukor's perfectly mannered direction confidently guides this brooding and cynical film noir that is considered by many the highlight of actor Ronald Colman's great career. A... more
10:00 PM
B/W - 126 m

TV-G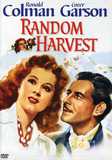 He had found love - lost it - and now had found it. Direction: Mervyn LeRoy Actors: Bramwell Fletcher, Greer Garson, Henry Travers, Philip Dorn, Reginald Owen, Special Features: Full... more
Synopsis: This short film, part of the Hollywood Hist-o-Rama series, offers a brief biography of Greer Garson.

B/W
4 min

12:15 AM
B/W - 117 m

TV-G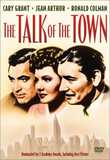 Cary Grant, Charles Dingle, Edgar Buchanan, Glenda Farrell, Jean Arthur, and Ronald Colman. Full Frame B&W Dolby Digital Mono Year: 1942 Runtime: 117 minutes Original Language:... more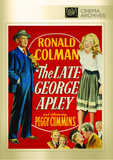 When George Apley's children fall in love with people from outside the Boston area his world and his beliefs are turned upside down as the prospect of his children leaving becomes a... more
The most far-out courtroom thriller you'll ever see. Set in outer space the defendant is all of US and the issue is whether we should be allowed to survive. Defending counsel the... more
There are no titles in the genre scheduled.
Recent Movie News
TCM Movie Database
Your destination for exclusive material from the TCM vaults
LEARN MORE >