skip navigation
Daily Schedule
Sun, May 27, 2018
DAILY SCHEDULE
WEEKLY SCHEDULE
Sunday, May 27, 2018
10:00 AM
B/W - 63 m

TV-PG
An accused traitor attempts to clear his name is this "taut, lean film noir" (AllMovie. Com) directed by Richard Fleischer (The Narrow Margin) and starring Bill Williams (Deadline at... more
11:30 AM
B/W - 115 m

TV-PG
Dirk Bogarde Stars As Celebrated War Hero Charles Coward in the Incredible-But-True WWII Adventure the Password Is Courage. It's Every Soldier's Duty to Escape. So Says Charlie... more
1:30 PM
B/W - 110 m

TV-PG
Andy Griffith, Felicia Farr, Walter Matthau. A luckless college student trades classes for the Coast Guard and winds up below deck, washing dishes and cooking up a storm in this WWII... more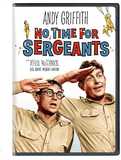 Will Stockdale (Andy Griffith) is a garrulous, innocent hillbilly serving in the Air Force. Crotchety Sergeant King (Myron McCormick) takes an instant dislike to Will and determines... more
5:45 PM
C - 121 m

TV-PG
Widescreen
Closed
Captions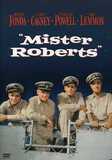 The crew of a World War II cargo ship comes to rely on the genial Mister Roberts to mediate the tantrums of an unqualified captain. Director John Ford, Mervyn LeRoy Star Henry Fonda,... more
Synopsis: In this short film, a man attempting to defend his village against the Nazis writes a letter to his unborn child.
Dir: Leslie Kardos Cast: Steven Geray ,
B/W
9 min

TCM PRIMETIME - WHAT'S ON TONIGHT:
MEMORIAL DAY MARATHON
Clint Eastwood, Telly Savalas, Donald Sutherland. A top-flight cast highlights this big-scale story of a WWII American platoon that abducts a German general and accidentally... more
10:30 PM
C - 155 m

TV-14
Widescreen
Closed
Captions
Richard Burton, Clint Eastwood, Mary Ure, Patrick Wymark. American soldiers make a daring rescue effort for a fellow officer held in a seemingly impenetrable mountaintop German... more
Synopsis: This promotional short provides a behind-the-scenes look at the production of the film "Where Eagles Dare" (1968).

Color
13 min

Nazi Panzer forces stage a last-ditch Belgian front offensive that could turn the tide of WWII. Direction: Ken Annakin Actors: Dana Andrews, Henry Fonda, Robert Ryan, Robert Shaw... more
4:30 AM
C - 121 m

TV-PG
Widescreen
Closed
Captions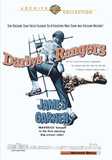 Depicts the gallant exploits of the American Rangers and their leader Colonel William Darby as he leads his men through the landing assault on North Africa and the invasion of... more
There are no titles in the genre scheduled.
Recent Movie News
Dick Dinman & Bob Furmanek Survive the Horror of the 3D MAZE!
- With their amazingly immersive 4K 3D Blu-ray release of the terror-filled chiller THE MAZE (distributed by Kino Lorber Entertainment) the 3D Film Archive continues their acclaimed tradition of painstakingly restoring the original 50's 3D classics to their visual sensation-inducing brilliance.
Web Reviewer Glenn Erickson Launches 'CineSavant'
- 'DVD Savant' has established a new home under a new identity, 'CineSavant.' Reviewing independently since 1998, the Savant database has grown to over five thousand reviews and articles, and become one of the most respected review pages on the web for classic films on disc.
TCM Movie Database
Your destination for exclusive material from the TCM vaults
LEARN MORE >