skip navigation
Daily Schedule
Mon, Apr 22, 2019
DAILY SCHEDULE
WEEKLY SCHEDULE
Monday, April 22, 2019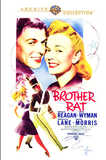 Meet three cadets with major troubles! They must keep a secret for 10 calamity-filled weeks or risk not graduating. Two-time Oscar® nominee Eddie Albert teams up with Ronald Reagan... more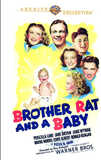 The screwball follow-up to Brother Rat finds "Bing" Edwards (Eddie Albert) two years after graduating from Virginia Military Institute and up for a head coach position at his old... more
In 1938, Four Daughters packed movie palaces, making a star out of John Garfield and winning hearts with it's appealing depiction of the Lemps, a family that shares an unshakeable... more
Eddie Albert stars as a big city type who seeks his destiny in the West. On his way he meets up with Indians gold robbers and romance. more
3:45 PM
C - 123 m

TV-PG
Widescreen
Closed
Captions
6:00 PM
C - 111 m

TV-PG
Widescreen
Closed
Captions
Commemorative packaging. more
TCM PRIMETIME - WHAT'S ON TONIGHT:
FAN DEDICATIONS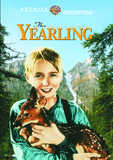 Gregory Peck, Jane Wyman, Claude Jarmin Jr.. This Oscar-winning film about a boy's special relationship with a young fawn in the Florida backwoods has become a beloved family... more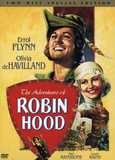 Based on the well-known English legend, Robin of Locksley is a noble who is forced to become an outlaw when Prince John the usurper tries to take the throne from his absent brother.... more
2:15 AM
C - 109 m

TV-PG
Widescreen
Closed
Captions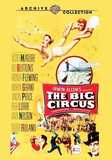 A circus owner is on the verge of bankruptcy when his corrupt ex-partners attempt to drive him out of business. more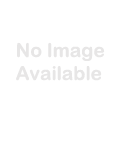 There are no titles in the genre scheduled.
Recent Movie News
Agnes Varda (1928-2019)
- The Belgian-born French film director passed away in Paris on March 29, 2019 at the age of 90.
Dick Dinman & Alan K. Rode Meet THE PHANTOM LADY
- Producer/host Dick Dinman and acclaimed author and Film Noir Foundation charter director Alan K. Rode salute the Arrow Academy Blu-ray releases of two certifiable Noir classics MY NAME IS JULIA ROSS and PHANTOM LADY.
TCM Movie Database
Your destination for exclusive material from the TCM vaults
LEARN MORE >