skip navigation
Daily Schedule
Wed, Nov 21, 2018
DAILY SCHEDULE
WEEKLY SCHEDULE
Wednesday, November 21, 2018
6:00 AM
B/W - 112 m

TV-PG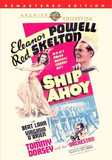 Ship Ahoy, a patriotic musical comedy of the WWII era, swings to the tempo of it's big-band times. Eleanor Powell plays a leggy lead dancer on a cruise ship who is asked to transport... more
11:45 AM
B/W - 101 m

TV-G
Lovely talented famous - stage star Constance Shaw is everything pants presser Joe Reynolds can't have. Then one day Constance decides to get back at her two-timing beau by marrying... more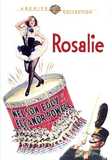 Nelson Eddy's rich baritone Eleanor Powell's astonishing footwork and songs by Cole Porter - what more could a musical fan wish for? Rosalie lured huge film audiences with it's... more
TCM PRIMETIME - WHAT'S ON TONIGHT:
TCM BACKLOT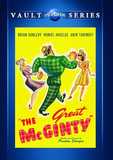 Preston Sturgess Academy Award-winning screenplay provides the spark for The Great McGinity, a satirical comedy that also marked his directorial debut. Depression-era bum Dan McGinty... more
11:30 PM
B/W - 113 m

TV-G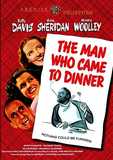 Famed author Sheridan Whiteside possesses a tongue dipped in venom and a brain that can crack The New York Times crossword in four minutes. On a lecture tour in Ohio, he slips on the... more
1:30 AM
B/W - 126 m

TV-PG
Widescreen
Closed
Captions
3:45 AM
C - 105 m

TV-MA
Widescreen
Closed
Captions
There are no titles in the genre scheduled.
Recent Movie News
All That Heaven Allows: A Biography of Rock Hudson
- Author Mark Griffin probes beneath the façade to craft
the
definitive biography of the complicated, conflicted individual and widely misunderstood icon, whose illustrious career spanned 40 years and who was the first major celebrity to die of AIDS.
Handsome Johnny
- The Life and Death of Johnny Rosselli: Gentleman Gangster, Hollywood Producer, CIA Assassin
TCM Movie Database
Your destination for exclusive material from the TCM vaults
LEARN MORE >