skip navigation
Daily Schedule
Tue, Mar 20, 2018
DAILY SCHEDULE
WEEKLY SCHEDULE
Tuesday, March 20, 2018
9:15 AM
B/W - 102 m

TV-G
Widescreen
Closed
Captions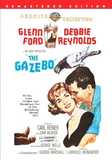 What would you do if a blackmailer showed up peddling nudie pictures of your sweet wife? Why, plug the scoundrel and bury him under the backyard gazebo, of course! Delightful screen... more
11:15 AM
B/W - 114 m

TV-PG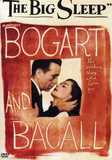 Private investigator Philip Marlowe is thrust into a world of drugs, sex, blackmail, and murder when he agrees to protect a rich man's reckless, uncontrollable daughter. Director... more
1:15 PM
B/W - 100 m

TV-PG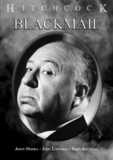 TCM PRIMETIME - WHAT'S ON TONIGHT:
GREAT MOVIE ENDINGS
College degree in hand and clueless as to his next move, suburban kid Benjamin Braddock (Dustin Hoffman) finds himself drawn into an illicit affair by older, glamorous family friend... more
Modern Times, Charlie Chaplin's last outing as the Little Tramp, puts the iconic character to work as a giddily inept factory employee who becomes smitten with a gorgeous gamine... more
11:45 PM
C - 149 m

TV-G
Widescreen
Closed
Captions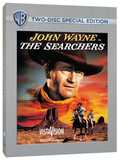 Working together for the 12th time, John Wayne and director John Ford forged THE SEARCHERS into a landmark Western offering an indelible image of the frontier and the men and women... more
There are no titles in the genre scheduled.
Recent Movie News
Herbert Marshall - A Biography
- Scott O'Brien's biographies on Kay Francis, Virginia Bruce, Ann Harding, Ruth Chatterton, George Brent and Sylvia Sidney made the "Best of the Year" category in various publications.
Martin Scorsese to be Presented the First Annual Robert Osborne Award
- TCM is proud to honor our late host, Robert Osborne, with the creation of the Robert Osborne Award. This annual award will be presented at the TCM Classic Film Festival to an individual whose work has helped keep the cultural heritage of classic films alive and thriving for generations to come.
TCM Movie Database
Your destination for exclusive material from the TCM vaults
LEARN MORE >