skip navigation
Daily Schedule
Sat, Nov 18, 2017
DAILY SCHEDULE
WEEKLY SCHEDULE
Saturday, November 18, 2017
7:30 AM
B/W - 143 m

TV-PG
"Bette Davis at the height of her phenomenal screen stardom. Charles Boyer in his only screen pairing with la Bette. A plot rich in mystery and grand emotion. A powerful period drama... more
10:00 AM
B/W - 101 m

TV-G
12:00 PM
B/W - 110 m

TV-PG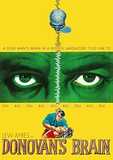 Newly Remastered in HD! This Brain Has Some Ideas Of It's Own! Prepare to be scared senseless with this shocking horror-fest that's bursting with startling special effects. Lew Ayers... more
Synopsis: Technicians herald the arrival of a new car that "delivers the goods as no other compact car can" in this short advertisement.

Color
6 min

6:15 PM
C - 89 m

TV-MA
Widescreen
Closed
Captions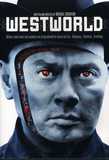 Welcome to the adult playground designed to cater to any fantasy, wherelifelike robots are programmed for romance ... violence ... anything--aplace called Westworld. Peter Martin... more
TCM PRIMETIME - WHAT'S ON TONIGHT:
THE ESSENTIALS: THE ESSENTIALS: GRACE KELLY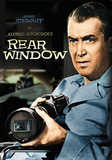 When a professional photographer (James Stewart) suspects his neighbor of murdering his nagging wife, he enlists his socialite girl friend (Grace Kelly) to help investigate the... more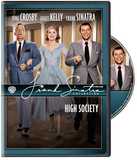 Bing Crosby, Nancy Kelly, Frank Sinatra. An heiress has plenty of love to go around: some for her fiancé, some for another tall drink of water and even some for her ex-hubby! An... more
12:15 AM
C - 100 m

TV-PG
Widescreen
Closed
Captions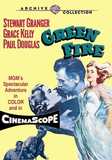 Rian Mitchell has spent years chasing a fortune and now in the Andes he may have found a fabled emerald mine of the Conquistadors. He may also have found something more precious: The... more
2:00 AM
B/W - 87 m

TV-MA
Widescreen
Closed
Captions
Before her iconic turn in Coffy, Pam Grier starred alongside Margaret Markov in a grindhouse spin on Stanley Kramer's The Defiant Ones, fusing the Women in Prison film with the... more
3:45 AM
C - 91 m

TV-14
Widescreen
Closed
Captions
Tyrone Tackett's brother wasn't the kind of man to throw his life away. Somebody killed him plain and simple. And by the time Tyrone crisscrosses L.A. and pieces together the crime... more
Synopsis: Two children dreaming of Christmas visit Santa at the North Pole in this short film.

Color
12 min

There are no titles in the genre scheduled.
Recent Movie News
Michael Curtiz: A Life in Film
- In the first biography of this colorful, instinctual artist, Alan K. Rode illuminates the life and work of one of the film industry's most complex figures. His meticulously researched biography provides a nuanced understanding of one of the most talented filmmakers of Hollywood's golden age.
TCM Movie Database
Your destination for exclusive material from the TCM vaults
LEARN MORE >