skip navigation
Daily Schedule
Mon, Apr 24, 2017
DAILY SCHEDULE
WEEKLY SCHEDULE
Monday, April 24, 2017
Wrestling manager Honest "Ham" Hamilton (Jack Oakie) is in hock up to his neck - and his continental creditors are calling due. So Ham is counting on his star wrestler, Mike Scanlon... more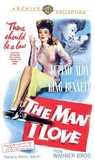 Torch singer Petey Brown is beautiful and smart. The beautiful gets her in trouble. She'll need all of the smart to get out of it in this bluesy boozy noir salute to tough dames in... more
9:00 AM
C - 99 m

TV-PG
Widescreen
Closed
Captions
Alfred Hitchcock shifts gears for this unusual black comedy, set in New England, concerning the problems a dead man causes his former neighbors. The trouble with Harry is that he is... more
11:00 AM
C - 182 m

TV-G
Widescreen
Closed
Captions
Phileas Fogg bet his fellow club members that he can circle the globe in eighty days. That may not be impressive today, but in 1872, it was nearly impossible. Accompanied by his... more
2:15 PM
C - 86 m

TV-PG
Widescreen
Closed
Captions
Glenn Ford straps on his sidearm and his sense of humor to portray Jason Sweet. George Marshall directs Ford Shirley MacLaine Leslie Nielsen (as the villain) and more familiar... more
4:00 PM
C - 97 m

TV-PG
Widescreen
Closed
Captions
5:45 PM
C - 123 m

TV-PG
Widescreen
Closed
Captions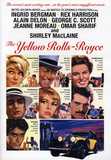 Ingrid Bergman, Rex Harrison, Shirley MacLaine. The story of three very different owners of yellow Rolls-Royce Phantom II, changing hands between an English aristocrat, a Chicago... more
TCM PRIMETIME - WHAT'S ON TONIGHT:
BARBRA STREISAND'S 75TH BIRTHDAY
8:00 PM
C - 155 m

TV-PG
Widescreen
Closed
Captions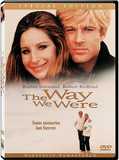 Screen legends Barbra Streisand and Robert Redford make movie magic as the captivating star-crossedlovers, Hubbell Gardiner and Katie Morosky. Theirs is a classic love story sparked... more
1:15 AM
C - 133 m

TV-14
Widescreen
Closed
Captions
NTSC/Region 1. Disc 1: Theatrical Cut (Widescreen Feature) Director's Extended Cut (Widescreen Feature) with added scenes from Barbra's Archives An Introduction by Barbra Streisand... more
There are no titles in the genre scheduled.
Recent Movie News
Alec Baldwin to Host TCM's THE ESSENTIALS
- Legendary Late Night Host David Letterman, Emmy and Golden Globe® Winner Tina Fey and Oscar-Winning Director William Friedkin Set to Join as Special Guests Throughout the Season. Premieres May 6 & Airs Saturdays at 8 p.m.
Dick Dinman & William Wellman Jr. Salute BATTLEGROUND!
- Distinguished actor, writer and producer William Wellman Jr. rejoins Dick as both salute William Wellman's Oscar-winning once in a lifetime epic military drama which has just been beautifully remastered on Blu-ray by the Warner Archive.
TCM Movie Database
Your destination for exclusive material from the TCM vaults
LEARN MORE >