skip navigation
Daily Schedule
Sat, Mar 25, 2017
DAILY SCHEDULE
WEEKLY SCHEDULE
Saturday, March 25, 2017
Frank Sinatra, Sterling Hayden, Jackie Gleason. A trio of assassins plot to murder the President during his stopover in a small town. 1954/b&w/75 min/NR/fullscreen. more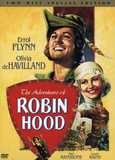 Based on the well-known English legend, Robin of Locksley is a noble who is forced to become an outlaw when Prince John the usurper tries to take the throne from his absent brother.... more
12:15 PM
C - 185 m

TV-PG
Widescreen
Closed
Captions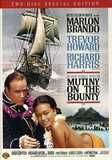 This film stars Marlon Brando as the spirited Fletcher Christian and Trevor Howard as the tyrannical Captain Bligh. Their ship, the Bounty, leaves the Portsmouth in 1787, on a... more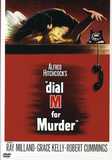 When American writer Mark Halliday visits the very married Margot Wendice in London, he unknowingly sets off a chain of blackmail and murder. Direction: Alfred Hitchcock Actors:... more
Audrey Hepburn, Alan Arkin. A blind woman is terrorized in her apartment by three criminals searching for a doll with heroin hidden inside. 1967/color/108... more
TCM PRIMETIME - WHAT'S ON TONIGHT:
TCM SPOTLIGHT: TCM SPOTLIGHT: MARCH MALICE
8:00 PM
C - 115 m

TV-PG
Widescreen
Closed
Captions
12:00 AM
B/W - 112 m

TV-PG
Widescreen
Closed
Captions
Repackaged. more
4:00 AM
B/W - 102 m

TV-PG
There are no titles in the genre scheduled.
Recent Movie News
Dick Dinman & Eddie Muller are ON DANGEROUS GROUND!
- The Warner Archive has just released an astonishing looking Blu-ray rendition of Nicholas Ray's dark yet hypnotically beautiful film noir ON DANGEROUS GROUND and producer/host Dick Dinman and his guest Eddie Muller dissect the various qualities which make this film so captivatingly unique.
21st Annual Kansas Silent Film Festival - Feb. 24-25
- Feb. 24-25. The 2017 edition of the KSFF will be staged at White Concert Hall on the Washburn University campus on Friday night, February 24th and all day Saturday, February 25th. The event is free and open to the public. All films will be shown on the big screen with live musical accompaniment.
TCM Movie Database
Your destination for exclusive material from the TCM vaults
LEARN MORE >