skip navigation
Daily Schedule
Tue, Feb 13, 2018
DAILY SCHEDULE
WEEKLY SCHEDULE
Tuesday, February 13, 2018
6:00 AM
B/W - 111 m

TV-PG
8:00 AM
B/W - 107 m

TV-PG
Synopsis: A young woman is forced into a marriage with a man she does not love after her fiancé does not return from war. Over the next few decades, their children try to find love of their own while their parents remain miserable.
Dir: Keisuke Kinoshita Cast: Hideko Takamine , Keiji Sada , Tatsuya Nakadai .
B/W
107 min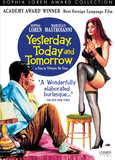 Sophia Loren and Marcello Mastroianni team up for a trio of stories about sex in this Oscar-winning Italian comedy. In the first vignette, Loren plays a woman who avoids jail time by... more
12:00 PM
B/W - 117 m

TV-14
Before he left his mark on cinema forever with the Battle of Algiers, Italian director Gillo Pontecorvo directed this uncompromising World War II drama about a young Jewish woman... more
An angelically beautiful Catherine Deneuve was launched into stardom by this glorious musical heart-tugger from Jacques Demy. She plays an umbrella-shop owner's delicate daughter,... more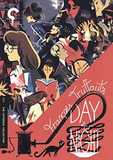 This loving farce from François Truffaut (Jules and Jim) about the joys and turbulence of moviemaking is one of his most beloved films. Truffaut himself appears as the harried... more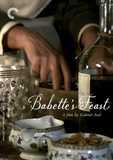 At once a rousing paean to artistic creation, a delicate evocation of divine grace, and the ultimate film about food, the Oscar-winning BABETTE'S FEAST is a deeply beloved cinematic... more
TCM PRIMETIME - WHAT'S ON TONIGHT:
31 DAYS OF OSCAR: 31 DAYS OF OSCAR: BEST FOREIGN LANGUAGE FILM WINNER
8:00 PM
B/W - 108 m

TV-PG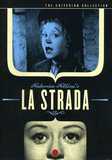 Giuletta Masina, Anthony Quinn, Richard Basehart. The Oscar-winning study of a tragic waif who is enslaved by her love for a circus strongman, eventually finding comfort with a... more
12:15 AM
B/W - 114 m

TV-PG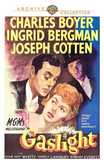 A schizoid Victorian tries to drive his wife mad; a Scotland Yard detective figures out why. Best actress Oscar for Ingrid Bergman. more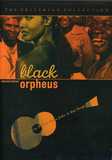 Breno Mello, Marpessa Dawn. This retelling of the legend of Orpheus and Eurydice is filled with dance, music and magnificent color photography. In Portuguese with English subtitles.... more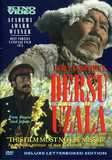 Against a backdrop of the treacherous mountains, rivers and icy plains of the Siberian wilderness, acclaimed Japanese director Akira Kurosawa (The Seven Samurai, Rashomon) stages an... more
There are no titles in the genre scheduled.
Recent Movie News
Vic Damone (1928-2018)
- Vic Damone, the popular singer who came up in the big band era and saw his popularity as a crooner develop into a long career as a singer, actor and radio-TV presenter, died February 11, 2018 in Miami Beach, FL at the age of 89.
22nd Annual Kansas Silent Film Festival - Feb. 23-24
- For its 22nd annual event, the Kansas Silent Film Festival will spotlight 'Women in Silent Film', showcasing several shorts and features all of which will star, be directed by, produced by or written by a woman.
Dick Dinman Salutes YOUNG MR. LINCOLN Director John Ford!
- In honor of the just released Criterion Collection's magnificent 4K Blu-ray restoration of director John Ford's beloved classic YOUNG MR. LINCOLN producer/host Dick Dinman showcases his chat with the prolific director Andrew V. McLaglen.
TCM Movie Database
Your destination for exclusive material from the TCM vaults
LEARN MORE >