skip navigation
Daily Schedule
Wed, Feb 14, 2018
DAILY SCHEDULE
WEEKLY SCHEDULE
Wednesday, February 14, 2018
6:45 AM
B/W - 112 m

TV-PG
The sometimes heroic, sometimes infamous deeds of legendary Mexican bandit and patriot Pancho Villa are brought to life in this highly acclaimed blockbuster starring Wallace... more
Synopsis: This Oscar-winning short film has an adult looking back at his childhood where he was taught by a stern teacher in a one-room school.
Dir: Edward L. Cahn Cast: Nana Bryant , Norman Ollestad ,
B/W
11 min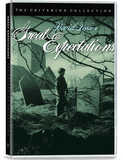 John Mills, Valerie Hobson, Bernard Miles. The classic Dickens story of young Pip and his mysterious benefactor is brought to the screen beautifully in this terrific Oscar-winning... more
11:00 AM
B/W - 87 m

TV-PG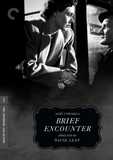 After a chance meeting on a train platform, a married doctor (Trevor Howard) and a suburban housewife (Celia Johnson) begin a muted but passionate, and ultimately doomed, love... more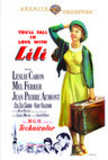 Orphan Lili Daurier joins a carnival and falls under the spell of it's star a suave magician. But it is the show's crippled embittered puppeteer who truly loves Lili a love he can... more
When a bumbling assistant mistakenly brings a boxer up to heaven 50 years too soon, it's up to celestial executive Mr. Jordan to straighten things out. more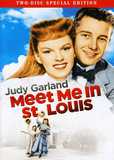 St. Louis 1903. The well-off Smith family has four beautiful daughters, including Esther and little Tootie. Seventeen-year old Esther has fallen in love with John, the boy next door... more
6:00 PM
B/W - 104 m

TV-PG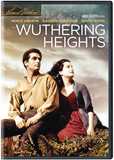 The acclaimed masterpiece based on Emily Bronte's novel. Laurence Olivier and Merle Oberon star as Heathcliff and Cathy whose tortured love affair is doomed to a tragic... more
TCM PRIMETIME - WHAT'S ON TONIGHT:
TCM CANADA: TCM CANADA
8:00 PM
B/W - 118 m

TV-PG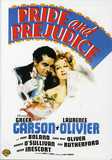 Excellent screen adaptation of Jane Austen's 1813 novel about a provincial family's struggles to marry off five daughters in 19th century England. Academy Award Nominations: Best... more
10:15 PM
B/W - 116 m

TV-G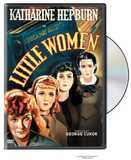 Repackaged. more
12:30 AM
C - 200 m

TV-PG
Widescreen
Closed
Captions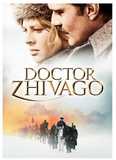 Biodegradable Packaging. more
There are no titles in the genre scheduled.
Recent Movie News
Vic Damone (1928-2018)
- Vic Damone, the popular singer who came up in the big band era and saw his popularity as a crooner develop into a long career as a singer, actor and radio-TV presenter, died February 11, 2018 in Miami Beach, FL at the age of 89.
22nd Annual Kansas Silent Film Festival - Feb. 23-24
- For its 22nd annual event, the Kansas Silent Film Festival will spotlight 'Women in Silent Film', showcasing several shorts and features all of which will star, be directed by, produced by or written by a woman.
Dick Dinman Salutes YOUNG MR. LINCOLN Director John Ford!
- In honor of the just released Criterion Collection's magnificent 4K Blu-ray restoration of director John Ford's beloved classic YOUNG MR. LINCOLN producer/host Dick Dinman showcases his chat with the prolific director Andrew V. McLaglen.
TCM Movie Database
Your destination for exclusive material from the TCM vaults
LEARN MORE >