skip navigation
Daily Schedule
Thu, Jul 12, 2018
DAILY SCHEDULE
WEEKLY SCHEDULE
Thursday, July 12, 2018
Her eyes shine as brightly as the diamonds at her slender throat and the countless candles that turn the Palace of Versailles into a light-drenched fantasy world. She is Marie... more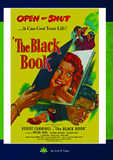 Robespierrre, a powerful figure in the French revolution, is desperately looking for his black book, a death list of those marked for the guillotine. more
10:30 AM
B/W - 126 m

TV-PG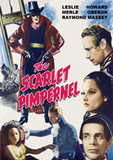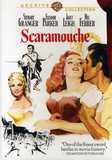 Let danger befall him. Let the winds of fate blow where they may. Andre Moreau will strike a blow for vengeance and the French Revolution. First, he must hone his skill with the... more
TCM PRIMETIME - WHAT'S ON TONIGHT:
STAR OF THE MONTH: STAR OF THE MONTH: STEVE McQUEEN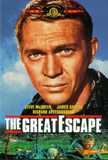 Director John Sturges' epic adventure is based the true story of Allied POW's who escape from an allegedly impenetrable Nazi prision during WWII. Starring Steve McQueen, Richard... more
11:00 PM
B/W - 87 m

TV-PG
Widescreen
Closed
Captions
A comedy-drama about a smooth operating master sergeant who is constantly getting his hero-worshiping protege out of situations. Add a real-life Lolita teen and the two become part... more
12:45 AM
B/W - 99 m

TV-PG
2:45 AM
C - 87 m

TV-PG
Widescreen
Closed
Captions
Tell us, Max, what are the facts? the Navy's test - Operation Honeymoon - of the on-board supercomputer Max and it's ability to predict an ICBM's place of impact is a success. But... more
4:30 AM
C - 90 m

TV-PG
Widescreen
Closed
Captions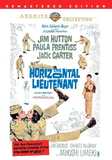 Again and again, a Japanese raider strikes on an American-held Pacific island. He steals fruitcake from the military larder. Smoked oysters. Even Gefilte fish. This means war! Lt.... more
There are no titles in the genre scheduled.
Recent Movie News
All That Heaven Allows: A Biography of Rock Hudson
- Author Mark Griffin probes beneath the façade to craft
the
definitive biography of the complicated, conflicted individual and widely misunderstood icon, whose illustrious career spanned 40 years and who was the first major celebrity to die of AIDS.
Handsome Johnny
- The Life and Death of Johnny Rosselli: Gentleman Gangster, Hollywood Producer, CIA Assassin
TCM Movie Database
Your destination for exclusive material from the TCM vaults
LEARN MORE >