skip navigation
Daily Schedule
Sun, Jan 13, 2019
DAILY SCHEDULE
WEEKLY SCHEDULE
Sunday, January 13, 2019
Bebe Daniels plays Rita wooed by a singing Texas Ranger (John Boles) who suspects her brother may be a notorious bandito. more
10:00 AM
B/W - 103 m

TV-G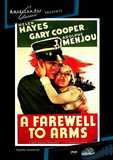 Classic version of the Hemingway novel about a love affair between a wartime British nurse and an American Paramedic in WWI. more
1:45 PM
B/W - 110 m

TV-PG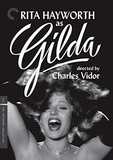 At loose ends in Buenos Aires, vagabond gambler Johnny Farrell (Glenn Ford) thought his luck was finally on the uptick when he made an unlikely friend of--and got a job offer... more
3:45 PM
B/W - 118 m

TV-PG
In this landmark film, passion and tragedy collide on a military base as a fateful day in December 1941 draws near. Private Prewitt (Montgomery Clift) is a soldier and former boxer... more
6:00 PM
C - 113 m

TV-PG
Widescreen
Closed
Captions
TCM PRIMETIME - WHAT'S ON TONIGHT:
WOMEN IN SPORTS
8:00 PM
C - 128 m

TV-MA
Widescreen
Closed
Captions
Tom Hanks, Geena Davis, Madonna, Rosie O'Donnell. A true-life comedy about the women's baseball league that sprang up during WWII when most of the pro players went overseas to fight... more
The Extra Girl follows the misadventures of Sue Graham, a small town lass who escapes her romantic entanglements by heading for the green pastures of Hollywood. Sue quickly discovers... more
4:00 AM
B/W - 104 m

TV-MA
There are no titles in the genre scheduled.
Recent Movie News
Carol Channing (1921-2019)
- The effervescent musical comedy star died of natural causes Tuesday, January 15 in Rancho Mirage, California at the age of 97.
TCM Movie Database
Your destination for exclusive material from the TCM vaults
LEARN MORE >