skip navigation
Daily Schedule
Sun, Feb 10, 2019
DAILY SCHEDULE
WEEKLY SCHEDULE
Sunday, February 10, 2019
8:00 AM
C - 109 m

TV-14
Widescreen
Closed
Captions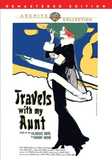 Maggie Smith, Alec McCowen, Lou Gossett, Jr.. 70-plus Augusta opens a package containing a finger that belonged to a former lover. When the kidnappers continue mailing expendable... more
10:00 AM
C - 110 m

TV-14
Widescreen
Closed
Captions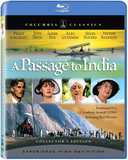 Judy Davis, Dame Peggy Ashcroft, Sir Alec Guinness. Newly restored, this historical drama spotlights what was perceived to be unfair treatment of the Indian people by the Brits in a... more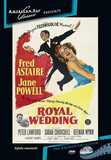 A brother and sister dance act's show closes in New York. They get a booking in London at the same time as a royal wedding. They cross to England on a liner and dance as it... more
4:45 PM
C - 182 m

TV-G
Widescreen
Closed
Captions
Phileas Fogg bet his fellow club members that he can circle the globe in eighty days. That may not be impressive today, but in 1872, it was nearly impossible. Accompanied by his... more
TCM PRIMETIME - WHAT'S ON TONIGHT:
31 DAYS OF OSCAR: 31 DAYS OF OSCAR: FAVORITE MOVIE DOG: LASSIE VS. ASTA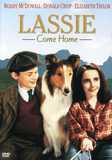 Directed by Fred Wilcox. Starring Elsa Lanchester, Donald Crisp, Dame May Whitty. more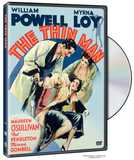 Nick and Nora Charles cordially invite you to bring your own alibi to the Thin Man, the jaunty whodunit that made William Powell and Myrna Loy the champagne elite of sleuthing.... more
11:30 PM
B/W - 134 m

TV-G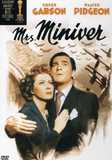 Memorable spirit-lifter about an idealized England that tends it's prize-winning roses while confronting the terror of war. Direction: William Wyler Actors: Dame May Whitty, Greer... more
2:00 AM
B/W - 170 m

TV-PG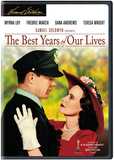 This Academy Award winning masterpiece recounts the problems faced by three returning veterans after WWII as they attempt to pick up the threads of their lives. more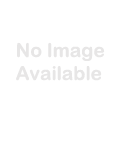 There are no titles in the genre scheduled.
Recent Movie News
Julie Adams (1926-2019)
- The brunette beauty and 1950s Universal Pictures star, forever known as the woman in the clutches of the CREATURE FROM THE BLACK LAGOON (1954), passed away Sunday, February 3, 2019 in Los Angeles at the age of 92.
TCM Movie Database
Your destination for exclusive material from the TCM vaults
LEARN MORE >