skip navigation
Daily Schedule
Mon, Feb 11, 2019
DAILY SCHEDULE
WEEKLY SCHEDULE
Monday, February 11, 2019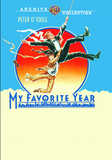 King Kaiser's Comedy Cavalcade goes on in minutes. But guest star Alan Swann is exiting the building. Fast. I'm not an actor. I'm a movie star! He bellows in stark fear. He just... more
Direction: Vincente Minnelli Actors: Cyd Charisse, Fred Astaire, Jack Buchanan, James Mitchell, Nanette Fabray, Oscar Levant, Robert Gist Special Features: Full Frame Format.... more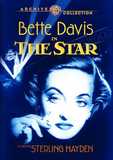 Movie queen Margaret Elliot's popularity and fortune have gone bad. But she's sure she can jump-start her dimming career. "One good picture is all I need," she says. As Margaret,... more
3:45 PM
C - 128 m

TV-PG
Widescreen
Closed
Captions
6:00 PM
B/W - 118 m

TV-PG
TCM PRIMETIME - WHAT'S ON TONIGHT:
31 DAYS OF OSCAR: 31 DAYS OF OSCAR: DOUGLAS SHEARER BEST SOUND AWARD
Jeanette MacDonald, Nelson Eddy. The famous screen duo star in their first film together about a French princess who arrives incognito in colonial New Orleans and falls into the... more
10:00 PM
B/W - 115 m

TV-G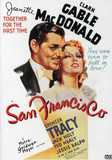 Clark Gable, Spencer Tracy. Relive the thunder of the historic 1906 San Francisco earthquake with this blockbuster film made only 30 years past. 1936/b&w/115... more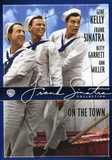 Eager to experience it all, three sailors are determined to find love and adventure during their 24-hour leave in New York City. Carrying with them good hearts, great voices, and... more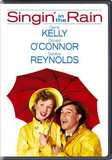 Gene Kelly, Donald O'Connor and Debbie Reynolds in a 60th-anniversary Ultimate Collectors Edition newly remastered in 2011 4K transfer of the best-loved Hollywood musical ever-filled... more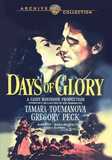 Gregory Peck, Tamara Toumanova. Producer Casey Robinson saw Gregory Peck on Broadway and offered him his first screen role in this wartimer about the courage of our Russian allies... more
5:45 AM
B/W - 149 m

TV-14
Widescreen
Closed
Captions
There are no titles in the genre scheduled.
Recent Movie News
Julie Adams (1926-2019)
- The brunette beauty and 1950s Universal Pictures star, forever known as the woman in the clutches of the CREATURE FROM THE BLACK LAGOON (1954), passed away Sunday, February 3, 2019 in Los Angeles at the age of 92.
TCM Movie Database
Your destination for exclusive material from the TCM vaults
LEARN MORE >