skip navigation
Daily Schedule
Tue, Feb 12, 2019
DAILY SCHEDULE
WEEKLY SCHEDULE
Tuesday, February 12, 2019
Take a famed operetta scored by Sigmund Romberg, update it's tale of romance and heroics with the then-current Nazi peril, include a lively cast and imaginative direction, burnish... more
10:00 AM
B/W - 95 m

TV-PG
11:37 AM
B/W - 22 m

TV-PG
12:00 PM
B/W - 112 m

TV-PG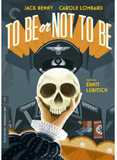 As nervy as it is hilarious, this screwball masterpiece from Ernst Lubitsch (TROUBLE IN PARADISE) stars Jack Benny (THE JACK BENNY PROGRAM) and, in her final screen appearance,... more
Synopsis: This short propaganda film, produced at the end of WWII, warns that although Adolf Hitler is dead, his ideas live on. Vitaphone Release 1408A.

B/W
17 min

6:00 PM
B/W - 103 m

TV-PG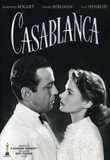 Casablanca: easy to enter, but much harder to leave, especially if you're wanted by the Nazis. Such a man is Resistance leader Victor Laszlo (Paul Henreid), whose only hope is Rick... more
TCM PRIMETIME - WHAT'S ON TONIGHT:
31 DAYS OF OSCAR: 31 DAYS OF OSCAR: FAVORITE MOVIE BUTLER
8:00 PM
C - 134 m

TV-PG
Widescreen
Closed
Captions
Emma Thompson, Anthony Hopkins, Hugh Grant, Christopher Reeve. In this story of blind devotion and repressed love, a proper English butler becomes caught in the crossfire of world... more
Synopsis: A society matron's habit of hiring ex-cons and hobos as servants leads to romance for her daughter.

B/W
95 min
, CC
12:15 AM
B/W - 108 m

TV-PG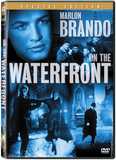 Marlon Brando, Lee J. Cobb, Karl Malden, Rod Steiger, Eva Marie Saint. An ex-boxer tries to find out where he belongs as he lives day to day as a dockworker and struggles against... more
2:15 AM
C - 118 m

TV-PG
Widescreen
Closed
Captions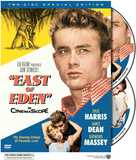 Based on John Steinbeck's novel and directed by award-winning director Elia Kazan, East of Eden was James Deans breakout big-screen performance, one that will forever be remembered... more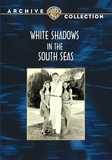 The first of W.S. Van Dyke's famed filmed-on-location adventures (The Pagan and Trader Horn) tells a dramatic tale of foreign interlopers a booze-sodden doctor and a rapacious pearl... more
There are no titles in the genre scheduled.
Recent Movie News
Julie Adams (1926-2019)
- The brunette beauty and 1950s Universal Pictures star, forever known as the woman in the clutches of the CREATURE FROM THE BLACK LAGOON (1954), passed away Sunday, February 3, 2019 in Los Angeles at the age of 92.
TCM Movie Database
Your destination for exclusive material from the TCM vaults
LEARN MORE >