share:
Recent DVDs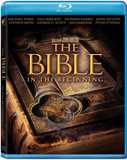 The Bible: In... The greatest stories of the Old Testament are brought to the screen with... more info $15.96was $19.99 Buy Now
The Bible: In... George C. Scott, Peter O'Toole, Ava Gardner, John Huston. A sweeping film... more info $11.21was $14.98 Buy Now
MEDIA:
WATCH MOVIE CLIPS
|
VIEW TRAILER
|
VIEW PHOTOS
|
WATCH A TCM PROMO
| | | | |
| --- | --- | --- | --- |
| Also Known As: | A. J. Lohman,August Lohman | Died: | |
| Born: | | Cause of Death: | |
| Birth Place: | | Profession: | Visual Effects ... |
RATE AND COMMENT
BIOGRAPHY
Though a stage-trained performer who had amassed numerous film and television credits, actor Donal Logue came into his own playing the obnoxious, but culturally enlightened Jimmy the Cabdriver in short interstitials on MTV during the mid-to-late-1990s. Unrecognizable in his caricature of a pop culture know-it-all with greasy hair and thick glasses annoying his customers, Logue was sought out for a wide range of character parts, including regular series roles on several short-lived shows. He was exposed to a wider audience with a small, but memorable turn as a junior agent in the blockbuster hit, "Jerry Maguire" (1996), which led to parts in several low-budget indies and a prominent supporting role in "Blade" (1998). But it was his starring role in the independent comedy, "The Tao of Steve" (2000), in which he played an overweight and unappealing man with a surefire method of seducing women, that propelled his career to new heights. The following year, he landed the starring role in "Grounded for Life" (Fox/The WB, 2001-05) as a young irresponsible father which helped earn him further popularity. From there, Logue oscillated from independent films to high-profile movies like "Ghost Rider" (2007) and "Max Payne" (2008), while keeping a firm footing in television with shows like "Life" (NBC, 2007-09) and "Terriers" (FX, 2010), making him one of the most sought-after performers working in the business.
Born on Feb. 27, 1965 in Ottawa, Ontario, Canada, Logue was raised with his twin sister, Deirdre, by his Catholic missionary parents, Michael and Elizabeth. Though born in Canada, Logue spent a great deal of time growing up in America, spending most of his formative years in El Centro, CA, where he attended Central Union High School. After graduation, Logue went to Harvard University, where he began studying history until he discovered acting and became a member of the prestigious Signet Society. After leaving Harvard, he continued his acting training in London at the British-American Drama Academy and eventually began taking professional strides on the small screen with numerous guest stints on series, supporting parts in television movies and regular roles on failed series. Logue started out with a role in the Mike Newell-directed miniseries "Common Ground" (CBS, 1990), about the desegregation of Boston schools, and followed up with a turn as a suspected bomber in the PBS "American Playhouse" production of the biographical drama "Darrow" (PBS, 1991). Making his feature debut, Logue had a small supporting role in the caper-comedy "Sneakers" (1992), starring Robert Redford and Sidney Poitier.
In 1993, Logue had a more instrumental role on the CBS drama, "Labor of Love: The Arlette Schweitzer Story," playing the husband of a woman (Tracey Gold) who enlists the help of her mother (Ann Jillian) to conceive and carry the couple's child. Also that year, he was featured as an early AIDS victim in the acclaimed HBO drama "And the Band Played On" (1993). Following guest roles as an FBI agent on "The X-Files" (Fox, 1993-2002) and a pop music idol on "Almost Home" (ABC, 1993), Logue began one of his most talked-about and remembered roles, playing Jimmy the Cabdriver, in a series of interstitials for MTV in 1994. Working with fellow Harvard graduate Jesse Peretz, Logue grabbed a video camera and created the character, an often misinformed, but interesting video-dissecting, pop-culture commentator. Greasy-haired with thick black-framed glasses, Logue was virtually unrecognizable, appearing much older than his not-quite 30 years. A particularly inspired "Jimmy the Cabdriver" spot featured Logue recreating Alanis Morissette's "Ironic" video, with a car full of Jimmys replacing the car full of Alanises with different clothes and personas.
Thanks to the popularity of Jimmy the Cabdriver, Logue's film and television work picked up steam. He had supporting turns in "Gettysburg" (1993) and "Little Women" (1994), which he followed with his first starring role in the independent thriller "The Crew" (1994). Following more supporting parts in such disparate fare as "3 Ninjas Knuckle Down" (1995) and "Diabolique" (1996), Logue marked his debut as a series regular on the short-lived hospital drama "Medicine Ball" (Fox, 1995), on which he played a young intern struggling over the death of his first patient and the subsequent lawsuit. He followed that series' quick demise with a regular role on the similarly-fated law enforcement sitcom, "Public Morals" (CBS, 1996), a slapstick comedy about a group of police officers trying to keep the streets of New York sleaze-free in often Keystone Cop-like fashion. Those two disappointments failed to stall the actor's career as he was already making headway on the big screen, including a noted supporting role as a junior sports agent in the hit romantic dramedy, "Jerry Maguire" (1996), starring Tom Cruise as a high-flying agent fired from his job and forced to start over.
Logue continued a busy 1996 with a recurring role on "The Single Guy" (NBC, 1995-97), while appearing in independent features like "Baja" (1996) and "The Grave" (1996). His deft portrayal of varied characters like the grief-stricken father of a slain child in "Eye for an Eye" (1996) and an Anglo-Hawaiian slacker in "The Size of Watermelons" (1996) pointed to the versatility that would win the actor a bevy of enviable character roles in the near future. In 1997, Logue continued to work in independent film, reuniting with fellow Jimmy the Cabdriver creator, Jesse Peretz, on the director's feature debut, "First Love, Last Rites." Following featured roles in the action comedy "Metro" (1997) and "Men with Guns" (1997), Logue had a substantial supporting role in the supernatural action thriller, "Blade" (1998), which helped earn Logue notice and acclaim. Turning to more dramatic fare, he played a journalist who helps a colonel (Bill Paxton) in Vietnam expose the truth of that disastrous war in "A Bright Shining Lie" (HBO, 1998), based on Neil Sheehan's Pulitzer Prize-winning non-fiction novel of the same name.
Though he was primarily focused on features, Logue made returns to the small screen throughout his career, including with a recurring role as an Assistant District Attorney on "The Practice" (ABC, 1997-2004). He next played a jilted groom turned parish priest in the Julia Roberts-Richard Gere romantic comedy, "Runaway Bride" (1999) and returned to the driver's seat as a zany chauffeur in the hairstyle competition-set comedy "The Big Tease" (2000). But Logue emerged in 2000 as a viable leading man, thanks to winning the Sundance Film Festival's Special Grand Jury Prize for Outstanding Performance for his portrayal of unlikely lady-killer Dex, an average-looking, unsuccessful and overweight man who has nonetheless developed a surefire method for seducing women in "The Tao of Steve" (2000). The film, directed by newcomer Jenniphr Goodman, was a surprise festival hit due in no small part to Logue's dynamic and engaging performance. Also at that year's Sundance Festival, Logue was seen in "The Opportunists" (2000), playing a security guard who helps a down-and-out safecracker (Christopher Walken) return to a life of crime.
Like 1996, the year 2000 was exceedingly busy for Logue, who also appeared in the Mel Gibson flag-waving epic about the American Revolutionary War, "The Patriot" (2000), while appearing in Wim Wender's maligned "Million Dollar Hotel" (2000). After co-starring in the computer hacker thriller, "Track Down" (2000), he was woefully underused in John Frankenheimer's crime thriller "Reindeer Games" (2000). Shifting to the small screen, Logue starred as the post-modern family man Sean Finnerty, a far too young father of three children - including a 14-year-old daughter (Lynsey Bartilson) - struggling to balance the need for being responsible with his desire to be irresponsible, on the sitcom "Grounded for Life" (Fox/The WB, 2001-05). Finnerty contends with his underappreciated wife (Megyn Price), who often makes that known, while his devil-may-care brother (Kevin Corrigan) and judgmental father (Richard Riehle) only add to his headaches. Despite limited ratings throughout its run, "Grounded for Life" managed to hang around for five seasons, though The WB picked the show up from Fox after being canceled just two episodes into its third season.
While on the show, Logue continued making independent features, including "The Chateau" (2002), "2 Days" (2002) and "Confidence" (2003); in the latter of which he played a corrupt cop who joins a con man (Edward Burns) and his crew trying to correct the mistake of swindling a mob accountant (Dustin Hoffman). Following an appearance as a stage actor playing cartoonist Harvey Pekar (Paul Giamatti) in the acclaimed indie drama, "American Splendor" (2003), Logue stole nearly every scene as Mark Ruffalo's morally challenged best friend in the "Ghost"-like romantic comedy, "Just Like Heaven" (2005), also starring Reese Witherspoon. He next co-starred alongside Edward Burns in "The Groomsmen" (2006), a dramedy focused on five friends reminiscing about old times and fretting about the impending doom of married life. In a return to television, Logue landed a starring role in the midseason pickup "The Knights of Prosperity" (ABC, 2007), a high-profile comedy previously titled "Let's Rob Mick Jagger," which focused on a group of blue collar guys fed up with their meager lives who decide that their only hope is to rob Mick Jagger's apartment. Logue played a janitor who assembles a motley crew of likeminded losers to pull of the ridiculous heist.
Following a guest turn as the friend of conflicted attorney, Tom Shayes (Tate Donovan), on "Damages" (FX, 2007-10; DirecTV, 2011-12), Logue returned to high-profile features with supporting roles in "Ghost Rider" (2007) and "Max Payne" (2008). Back on television once more, he joined the cast of "Life" (NBC, 2007-09) during the show's second and final season, playing Captain Kevin Tidwell, the easy-going, but ultimately tough head of the LAPD homicide division, who becomes the new commanding officer of troubled detective Charlie Crews (Damian Lewis). In "The Lodger" (2009), he was the husband of an emotionally disturbed landlady (Hope Davis) unaware of her relationship with a mysterious lodger (Simon Baker). He next co-starred in "Charlie St. Cloud" (2010) opposite Zac Efron, a young man forever changed by the death of his younger brother (Charlie Tahan) in a car accident. Trying his hand at regular series television once more, Logue starred in "Terriers" (FX, 2010), playing an ex-cop who partners with his best friend (Michael Raymond-James) in an unlicensed private eye business.