share:
Recent DVDs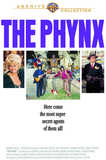 The Phynx ... When the Commies snatch George Jessel, Butterfly McQueen, Dorothy Lamour and... more info $11.95was $17.99 Buy Now
MEDIA:
WATCH MOVIE CLIPS
|
VIEW TRAILER
|
VIEW PHOTOS
|
WATCH A TCM PROMO
| | | | |
| --- | --- | --- | --- |
| Also Known As: | William Berkeley Enos | Died: | March 14, 1976 |
| Born: | November 29, 1895 | Cause of Death: | |
| Birth Place: | Los Angeles, California, USA | Profession: | Dance ... director choreographer shoe salesman |
RATE AND COMMENT
BIOGRAPHY
An innovative choreographer who freed dance in the cinema from the constraints of theatrical space, Busby Berkeley directed musical numbers that removed the confining proscenium of the stage to incorporate the fluid frame of the motion picture image. His geometrically unique dances were choreographed for that ideal. After a successful career on Broadway, Berkeley helped revolutionize the musical at a time when the genre first took off, thanks to the advent of sound. He choreographed "42nd Street" (1933) and made his debut as a solo director with "Gold Diggers of 1933" (1933), while earning Oscar nominations for his dance direction for "Gold Diggers of 1937" (1936) and "Varsity Show" (1937). He eventually directed a few movies starring Mickey Rooney and Judy Garland, including "Babe in Arms" (1939), "Strike Up the Band" (1940) and "Babes on Broadway" (1941), only to have a falling out with the troubled actress on "Girl Crazy" (1943) which led to him being fired. Berkeley achieved camp infamy with "The Gang's All Here" (1943), which famously featured Carmen Miranda performing "The Lady in the Tutti Frutti Hat." After directing his last movie, "Take Me Out to the Ball Game" (1949), Berkeley was exclusively a choreographer until leaving Hollywood altogether following "Billy Rose's Jumbo" (1962). While some of his numbers were deemed overly campy by later audiences, Berkeley was nonetheless a pioneering musical director whose influence stretched across generations.
Born on Nov. 29, 1895 in Los Angeles, Berkeley was raised by his father, Francis, a stage director and actor who died when Berkeley was a child, and his mother, Gertrude, also an actor who toured with Tim Frawley's repertory company. When he was three years old, he moved with his family to New York and made his first stage debut when he was five. Berkeley enlisted in the army during World War I, serving as a second lieutenant in the artillery where he found himself conducting trick parade drills for as many as 1,200 men and training as an aerial observer - two experiences that clearly shaped his approach to dance on film. He later served with the Third Army of Occupation in Germany as an entertainment officer. After the war, Berkeley worked in the theater, acting in a stock company production of "The Man Who Came Back" (1920) and choreographing numbers for touring musicals. A few years later, he performed and directed a number of productions on Broadway and had his first major success as a dance director in a Rodgers and Hart production of "A Connecticut Yankee in King Arthur's Court" (1927).
As his reputation on Broadway grew, Berkeley found his talents being sought by Hollywood, which was considerable, give the fact that he had not seriously studied choreography and dance. He was given the opportunity to work in Hollywood on the newest movie genre, the film musical, then in its first flush of popularity after the arrival of sound pictures. Sam Goldwyn hired him to direct the musical sequences of "Whoopee!" (1930), starring Eddie Cantor. In one sequence, Berkeley filmed the Goldwyn Girls, deployed in symmetrical fashion from overhead, a technique that would become perhaps his most famous trademark. Berkeley worked on several other musicals for MGM before settling in at Warner Bros., where he choreographed "42nd Street" (1933). He made his debut as a solo director with "Gold Diggers of 1933" (1933), which was notable for its humorous and voyeuristic eroticism. The film opened with chorines, including a young unknown named Ginger Rogers, singing "We're in the Money" clad in nothing but large coins - a striking image of women as objects of exchange within a patriarchal society. His choreography earned an Academy Award nomination, while the following year he directed the dances for "Dames" (1934), which featured Berkeley's geometrical arrangement.
In 1935, Berkeley was involved in a fatal three-car automobile accident in which he was driving under the influence and which resulted in the deaths of three people. Others were severely injured, while Berkeley was seriously cut and bruised. A witness saw him speeding down a highway in Los Angeles county, where he changed lanes and crashed head-on with another vehicle. Two trials for second degree murder ended with hung juries and Berkeley was finally cleared of all charges following a third. Despite the high-profile scandal, Berkeley maintained his career, earning Oscar nominations for his dance direction for "Gold Diggers of 1937" (1936) and "Varsity Show" (1937), the latter of which marked the last time the Academy offered awards for the category. After directing and choreographing "Gold Diggers in Paris" (1938), he steered away from musicals to direct the crime thriller "They Made Me a Criminal" (1939) before leaving Warner Bros. He continued the trend of directing non-musicals while under a new contract with MGM, helming the B-movie mystery "Fast and Furious" (1939).
When he returned to MGM in 1939, Berkeley demonstrated that good musicals could be made with smaller budgets, but the development of the integrated dramatic musical left little room for his bravura approach. He directed the finale for "Broadway Serenade" (1939), before helming "Babe in Arms" (1939), starring Mickey Rooney and Judy Garland. The pair reunited again for Berkeley's "Strike Up the Band" (1940) and "Babes on Broadway" (1941), while he staged the musical numbers for "Ziegfeld Girls" (1941) and "Lady Be Good" (1941). He began as the director of "Girl Crazy" (1943), but continued conflicts with Garland led to his firing, though his lavish choreography for "I Got Rhythm" remained in the picture. Berkeley moved on to direct "The Gang's All Here" (1943), a camp classic that featured Carmen Miranda performing "The Lady in the Tutti Frutti Hat." In 1946, Berkeley became seriously depressed when his mother died and attempted suicide, which landed him in a psychiatric hospital for a temporary spell. He moved on to serve as the choreographer on "Romance on the High Seas" (1948), before directing Frank Sinatra and Gene Kelly in the box office hit "Take Me Out to the Ball Game" (1949), his last film as a director.
From there, Berkeley was the choreographer on "Two Weeks with Love" (1950), "Two Tickets to Broadway" (1951) and "Million Dollar Mermaid" (1952). For "Small Town Girl" (1953), he staged several memorable dance numbers, including Bobby Van's hopping street dance through town. After choreographing "Easy to Love" (1953) and "Rose Marie" (1954), Berkeley stepped away from Hollywood for a spell before returning to make his final film as a choreographer on "Billy Rose's Jumbo" (1962), starring Doris Day. He settled into semiretirement, traveling the lecture circuit and directing the occasional commercial, as well as appearing for the first time on screen in the spy comedy "The Phynx" (1970), before returning to Broadway for a revival of "No No Nanette" (1971). Berkeley entered into permanent retirement and died five years later on March 14, 1976 in Palm Springs, CA, from natural causes. He was 80 years old and was survived by his sixth wife, Elizabeth Berkeley (née Dunn). His previous five marriages were brief, and included the likes of silent film star Merna Kennedy and character actress Esther Muir.
By Shawn Dwyer