share:
Recent DVDs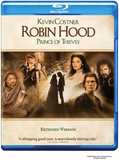 Robin Hood:... The archer and his Moorish sidekick join Sherwood Forest outlaws against the... more info $9.71was $12.98 Buy Now
Remote Area... A documentary on the annual three-day "pop-up" medical clinic organized by the... more info $20.95was $29.95 Buy Now
Robin Hood:... Robin Hood returns home safely from the Crusades only to learn that his father... more info $21.95was $26.98 Buy Now
MEDIA:
WATCH MOVIE CLIPS
|
VIEW TRAILER
|
VIEW PHOTOS
|
WATCH A TCM PROMO
| | | | |
| --- | --- | --- | --- |
| Also Known As: | Kevin Hal Reynolds | Died: | |
| Born: | January 17, 1952 | Cause of Death: | |
| Birth Place: | Waco, Texas, USA | Profession: | Director ... director screenwriter attorney political speech writer |
RATE AND COMMENT
BIOGRAPHY
Though he had a promising start thanks to early support from Steven Spielberg, director Kevin Reynolds became sporadically successful in Hollywood, often in stormy but productive collaborations with actor Kevin Costner. After his student film "Proof" attracted the attention of Spielberg, Reynolds directed a feature-length version called "Fandango" (1985) with Costner in the lead. Though a box office dud, the film earned a reputation for being one of the more appreciated directorial debuts made in recent memory. Meanwhile, Reynolds got his feet wet the year before when his script for "Red Dawn" (1984) was made by John Milius. He went on to direct the little-known Cold War action flick, "The Beast" (1988), before having a huge box office hit with "Robin Hood: Prince of Thieves" (1991). Reynolds next helmed the notoriously troubled "Waterworld" (1995), which earned considerable pre-release press for its costly overruns and delayed shooting schedule, not to mention a public falling out with Costner during post-production. Though the two would eventually kiss and make up, Reynolds struggled to regain his footing, especially after the commercial failure of the urban drama "187" (1997). He did direct a compelling adaptation of Alexandre Dumas' "The Count of Monte Cristo" (2002), only to stumble once more with the underwhelming take on "Tristan & Isolde" (2006). Regardless of his ups and downs, Reynolds remained a viable director capable of helming compelling and commercially successful films.
Born on Jan. 17, 1952 in Waco, TX, Reynolds was born the son of Herbert Reynolds, the former president of Baylor University. Though always enamored with writing stories, Reynolds felt such a pursuit was too far out of reach, which led him to attend law school at Baylor following his undergraduate studies at the University of Texas at Austin. But all throughout his time at UT, he made short films at night while practicing law during the day. So when he became fed up with being a lawyer, Reynolds applied to the film school at the University of Southern California and was accepted, allowing him to leave practicing the law far behind. While at USC, he made the 30-minute short, "Proof," which focused on a group of carousing college students who go to a far-flung airstrip so one of them can skydive in order to prove his courage. The film managed to find its way to Steven Spielberg, who attached himself as a producer for Reynolds to make a feature-length version. The result was "Fandango" (1985), a coming of age drama set in 1971 about five college guys (Kevin Costner, Judd Nelson, Sam Robards, Chuck Bush and Brian Cesak) who go on a last road trip prior to honoring their obligations to jobs, marriage and the Vietnam war.
While it garnered some affectionate reviews, Reynolds' feature debut failed to register at the box office. Reportedly, Spielberg was so disappointed in the final product that he withdrew his name from the film. Still, "Fandango" earned cult status over the years and even received praise from director Quentin Tarantino, who called it the best directorial debut in cinema history. Prior to making this debut, Reynolds had his first screenplay produced, resulting in director John Milius' notorious Cold War fantasy "Red Dawn" (1984). Starring teen idols du jour Patrick Swayze and C. Thomas Howell, the flag-waving fantasy followed the travails of a ragtag group of teenagers who band together and fight off invading Russian forces on American soil. After "Fandango," Reynolds directed another Cold War-themed action thriller, "The Beast" (1988), which followed a Russian commander (George Dzundza) whose tank becomes lost while wandering the Afghanistan desert. Though met with a mixed critical reaction, the film remained notable for its depiction of the Soviet's long, failed invasion of that ravaged Middle Eastern country.
Reynolds reunited with star Kevin Costner for what turned out to be his biggest box office success then to date, "Robin Hood: Prince of Thieves" (1991), yet another retelling of the famed Robin of Locksley (Costner), who robs from the rich and gives to the poor, all the while trying to outwit the evil Sheriff of Nottingham (Alan Rickman) and romance the beautiful Maid Marion (Mary Elizabeth Mastrantonio). Despite some rather disappointing reviews - most of which mocked Costner's attempt, or lack thereof, of the proper accent - "Robin Hood" was a smash hit with audiences, earning over $165 million at the box office and boasting one of the biggest-selling singles of all time with its love theme, Bryan Adam's "Everything I do (I do it for you)." Reynolds went on to direct the boldly campy period action film "Rapa Nui" (1994) with Costner serving as executive producer. Barely released in the United States, the loosely historical drama chronicled the catastrophic events that transpired on Easter Island prior to its discovery by European explorers in 1722. Reynolds unfortunately rejoined forces with Costner to helm the lavish "Waterworld" (1995), which took place in a post-apocalyptic world covered entirely in water. Industry insiders closely followed tales of the film's innumerable shooting delays, mishaps and historically escalating budget. The production suffered another blow when Reynolds quit during post-production three months before "Waterworld" was released, reportedly due to a culminating series of creative battles with Costner. A box office failure because of its swollen budget, as well as a bit of laughing stock, Waterworld" eventually recouped its budget and even made a profit, thanks to foreign territories and DVD sales. Whether fair or not, its legacy as a laughable, epic mess lived on through the years, much like "Heaven's Gate" (1980) and "Ishtar" (1987) that came before.
It took Reynolds a couple of years to regroup, but he returned to features at the helm of "187" (1997), an urban thriller about a high school teacher (Samuel L. Jackson) who gradually becomes unhinged after being attacked by gang members. Though his direction was more than adequate, a convoluted script undercut the film's overall intention and left the few moviegoers that actually saw the film disinterested. Reynolds waited another five years to see his next film released, this time directing a new take on an old classic, "The Count of Monte Cristo" (2002). Teaming James Caviezel in the title role with Guy Pearce as his archenemy, Reynolds crafted a rather compelling adaptation that contained plenty of exciting action sequences, while earning a warm critical reception and a modest take at the box office. But he stumbled again with his next movie, "Tristan & Isolde" (2006), a reinterpretation of the medieval romantic legend about the doomed titular lovers (James Franco and Sophia Myles). The film was generally panned for its failed attempt at sweeping romance and sloppy historical accuracy, while the public displayed an utter lack of interest. Meanwhile, director Dan Bradley helmed a remake of "Red Dawn" (2011), which was based on the story and original script written by Reynolds.