share:
Recent DVDs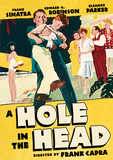 A Hole in the... With his master touch, legendary director Frank Capra (IT'S a WONDERFUL LIFE,... more info $11.35was $19.95 Buy Now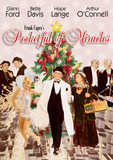 Pocketful of... Capricious, winsome, whimsical, and all together delightful! Superbly directed... more info $10.65was $19.95 Buy Now
MEDIA:
WATCH MOVIE CLIPS
|
VIEW TRAILER
|
VIEW PHOTOS
|
WATCH A TCM PROMO
| | | | |
| --- | --- | --- | --- |
| Also Known As: | | Died: | September 3, 1991 |
| Born: | May 18, 1897 | Cause of Death: | natural causes |
| Birth Place: | Italy | Profession: | Director ... |
RATE AND COMMENT
NOTES
Credited as Frank R. Capra on early films
"It Happened One Night" (1934) was the first film to win Oscars for Best Picture, Best Actress, Best Actor, Best Director and Best Screenplay. No other film won all five major awards until "One Flew Over the Cuckoo's Nest" in 1975.
"I always felt the world cannot fall apart as long as free men see the rainbow, feel the rain and hear the laugh of a child." --Frank Capra (From "The Name Above the Title")
Capra often attributed his conversion to "social comedy" to a visit from a "faceless little man" introduced to him during a period of illness by a Christian Scientist friend. The man, whose name he never learned, pointed out that he was able to "talk to hundreds of millions, for two hours--and in the dark. The talents you have, Mr. Capra, are not your own, not self-acquired. God gave you these talents; they are His gifts to you, to use for his purpose." Inspired, the director set about conveying a message to the American people: "My films must let every man, woman, and child know that God loves them, that I love them, and that peace and salvation will become a reality only when they all learn to love each other." --Frank Capra (quoted in "World Film Directors", Volume One)
About "It's a Wonderful Life": "I thought it was the greatest film I ever made. Better yet, I thought it was the greatest film anybody ever made. It wasn't made for the oh-so-bored critics or the oh-so-jaded literati. It was my kind of film for my kind of people." --Frank Capra
"I respect films, because I know what goes into them. Nobody starts out to make a bad film. I take my hat off to anyone who can complete a picture. They can't all be successes, because we're dealing with an art form, and there are no formulas. Mathematics and art don't speak the same language.
"The best pictures are yet to be made." --Frank Capra, on "The Merv Griffin Show", August 14, 1973 (From "The Complete Films of Frank Capra" by Victor Scherle and William Turner Levy. Citadel Press: 1992)
"Frank Capra made old-fashioned American values and crying in the movies a national pastime. He celebrated the noblest impulses of woman and man, showed all of us our dark side and then pointed a flashlight at the way out." --Steven Spielberg quoted in USA Today, September 4, 1991.
"Capra innovations included accelerated, faster-than-life pacing with overlapping dialogue; unaffected, conversational speech; removal of men's makeup, and the tape recording of previews to gauge audience reactions that might necessitate revisions.
Noted for getting actors to perform at the top of their talent, Mr. Capra made stars of Harry Langdon, Jean Harlow and Barbara Stanwyck." --From The New York Times obituary by Peter B Flint, September 4, 1991.
Received Distinguished Service Medal from the US Army Forces in 1945
Awarded France's Legion of Merit Honor and the Order of the British Empire
In 1952, Capra was named US delegate of the International Film Festival in Bombay