DVDs from TCM Shop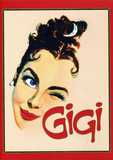 Gigi A Parisian girl is raised to... MORE&nbsp> $11.21 Regularly $14.98 Buy Now blu-ray
USER REVIEWS
See Detailed Ratings
Acting of Lead Performers

Acting of Supporting Cast

Director

Music Score

Title Sequence

Screenplay

Cinematography

Historical Importance

Would You Recommend?

0 Member Ratings
Rate the acting of the Lead Performers

Rate the acting of the Supporting Cast

Rate the Director

Rating of the Music Score

Rating of the Title Sequence

Screenplay

Creatively uses the camera to tell the story

Importance in Cinema history

Would you recommend for fans of this genre
Submit Ratings
Cancel
Write a Review
Read Reviews
NO REVIEWS AVAILABLE
The title has not been reviewed. Be the first to write a review by clicking here to start.
gigi

Ban this movie! It promotes pedophelia! It doesn't matter if everyone loves the movie. It offends me so it must be banned.

Glamorous view of prostitution

First, let me say that Gigi is one of my fav movies. What I cannot understand is why critics claim that it is " cleaned up". I think it is very clear that Gigi is being trained by her Aunt Alicia to be a prostitute. A courtesan is a prostitute, period. How this movie got past the censors is beyond me.

A charming film

Pimping? Prostitution? Pedophelia? Vomiting? What are you talking about? Did we watch the same movie? GIGI is an utterly charming and witty musical that sweetly makes fun of the Gay Paree of 1900. A perfectly produced movie with an excellent cast, beautiful costumes, memorable tunes, witty script. Wish there were more movies of this quality!

Champagne for the soul

The best "Feel Good" film of all time. The music and the costumes are wonderful. The characters are unimpeachable.

Incredibly Boring

I know that I am in the minority but I find this film incredibly boring; however the two bright notes are the cinematography and the scenes with Ms. Hermione Gingold and Mr. Maurice Chevalier. The film seems to go on forever and the story predictable. It's a shame as I have tried to watch the film from start to finish but I always fall asleep. Maybe I'm missing something but this is one film I have never appreciated as much. I prefer to watch "An American In Paris" instead.

Love this musical

I love this movie. It's my favorite musical. Beautifully filmed, witty lyrics, good acting, great cast, memorable songs--just a total delight. Why do politically correct idiots have to ruin everything by ranting about imagined offenses? Can't you ever just relax and enjoy quality entertainment? Finding racism/sexism/misogyny and whatever the rant of the day is in everything reflects more on their own stupidity and lack of taste than on the films they are reviewing. Grow up, morons! In the meantime, I hope TCM will continue to show this beloved film!

Gigi

9 Academy Awards went to "Gigi" in 1958 which was one of the last M-G-M stylish musicals from the 40s and 50s era to cover the screen with fun and good taste. The 60s would bring in the BIG musical with some succeeding and others not but the M-G-M factory of musicals, as we saw with "That's Entertainment", was tops for 30 years. With "Gigi" a teenage girl is trained to be a courtesan and struck some similarities with "My Fair Lady" which also had the Lerner and Lowe musical touch.

Lavishly disgusting

Possibly the most visually stunning garbage ever recorded on film. For anyone who is entertained by the normalization and celebration of pedophilia, this is the movie for you. Personally I cannot watch it without throwing up onto the screen.

People Who Criticize for Sexism Miss the Truth

This is a wonderful movie about culture as it was, not as it is now. People who criticize it for sexism miss the truth that society was very different at that time. They miss the truth that people change and learn and love. We need to appreciate the movie for it's beauty, brilliant music, fine cinematography, etc.

Tribute To Louis Jourdan

I am sorry to hear of the passing of Louis Jourdan on February 14, 2015. I took great pleasure in watching the movies he graced. I understand that he railed against being cast in roles that relied on his romantic good looks. ( A complaint shared by both Robert Taylor, and Tyrone Power two other extremely handsome men of old Hollywood ). However, it was not only Mr. Jourdan's handsome appearance I admired but also his subtlety as an actor and ability to portray the growth and development of the characters he played. For example in "Gigi" we observed his character's development from the bored young man engaging in a series of short lived romantic liaisons, to one who having discovered that he loves Gigi, abruptly takes her away from "Maxime's", a place to show off one's latest conquests, and takes her back to her grandmother's home. He departs alone, and after a night of soul searching, returns to her grandmother's home, and in language both formal and romantic asks memorably for her hand in marriage. In "Letter From An Unknown Woman" his character is a handsome pianist renown for his playing of romantic selections, a man assured and accepting of his effect on women. He has total disregard for commitment, displays no responsibility to, or for any of the revolving number of women he takes home with him from night to night. Nor has he any sense of honor and we see that when challenged to a duel by an outraged husband his response is to simply relocate prior to the time arranged for the duel. However, Mr. Jourdan's portrayal of how the character reacts after reading the letter and learning how he has affected the writer's life, is not only a journey in his character's being moved to do the honorable thing, putting aside his own selfish way of life, but also a journey in the actor's subtlety. I hope that TCM will schedule a showing of Louis Jordan's movies in tribute to his life. Henriette

Beautiful bauble

Lovely images of Paris, fountains, parks, monuments. Distinguished cast, faultless performances. And yet as the years go by, the film seems less and less important. Hard to believe it won the Best Picture award. The songs are good, a few are memorable. But ultimately the movie's reputation has declined not for its inherent sexism but I think for its inherent meaninglessness. Let's be honest the whole story is that a very rich young man is bored with the superficial nightlife of Paris. Louis Jordan does his best with the part, but his character is simply a handsome playboy with no goals or ambitions. His old uncle an aging roue (Chevalier) can not keep him on the path of wickedness, so the young man proclaims that he is bored, and in the process bores the audience to some degree. He meets the lovely, spirited Leslie Caron and falls in love and after a few plot twists asks her to marry him. The characters are filled with Gallic charm but so what. We don't particularly like any of them, except for Gigi, who seems to have more intelligence and character than the Jordan playboy. In the end we are all suppose to be happy but I am not sure that we are. Lovely film, tuneful, and charming, but one viewing is enough.

A Badly Misunderstood Masterpiece

This film evokes strong reactions of love or loathing; it seems no one is indifferent to Gigi. Count me as one of its admirers. This film deserves a deeper look, go beyond the frothy frosting on the cake and see the message of redemption, power and love that Vincente Minelli is trying to give you. First, the famous (or infamous) lyrics to "Thank Heaven for Little Girls" -- it's not what you think. This isn't a paean to pedophilia; please view the lyrics in entirety. They are "thank heaven for little girls...they grow up in the most delightful way." Do you really think that anything else would fly in the repressive 1950s? It is an ode to young womanhood. Yes, there is a bit of an ick factor in lovely ingenue Leslie Caron falling for an older reprobate of a man. But....why didn't that offend critics when Judy Garland fell for a much, much older Fred Astaire in Easter Parade? Second, the plot machinations. This film is not about grooming a girl to be a streetwalker. Gig was supposed to be pre-destined to be a courtesan, which was a very different thing. Courtesans ended up rich, if alone...streetwalkers died young. And still, Vincente Minelli and the film's writers had the Frenchman regret his shallow life, and reject it for a life of marriage and happiness with Gigi. Now THAT'S a conventional ending, thank heaven!

"GiGi" is disgusting

I TRIED to view this film through the collective lens of the original 1958 audiences but I STILL CANNOT BELIEVE even back then it wasn't viewed as a disgusting, sexist, and pedophiliac treatment of young girls! The singing, dancing & acting are not enough to excuse the hideous plot and the disgusting characters (especially Chevalier) and I am stunned that anyone reviewing it today can overlook these obvious and sick elements. The fact that it apparently swept the Oscars is also shocking and incomprehensible. In the late 1950's weren't more & more women attending college, having careers and being viewed as persons rather than sex toys? Even if this film struck some sick nostalgic nerve among middle-aged males, I still cannot understand its high regard and success. The songs aren't great by any stretch of the imagination; the singing, dancing & acting are mediocre to poor and I cannot find any redeeming qualities that would elevate this sick slice of "Paris at the turn of the century" into anything more than what it is: an excruciating, horridly misplaced too light and breezy treatment of very disturbing subjects: pedophilia, prostitution and pimping, male chauvinism in the worst possible sense, and sex slavery, not to mention encouraging young girls to smoke & become inebriated. The "good" decidedly does not outweigh the "bad" in this film.

classic!

Quite simply one of the most visually outstanding movies (not just musical) ever made. Vincente Minnelli handles everything from the actors to the sets and costumes and music with artistic flair. Certainly this movie represents a specific time, place and attitude towards life. A classic!

Ariel Castro would appreciate this movie.

I agree with Lori and Mike for all the reasons they state and more. "Creepy" and "disturbing" are just the beginning of my objections. Even should we recognize we are filtering the film's depiction of Parisian culture of 1900 - remember Toulouse-Lautrec? - through the lense of a half century of the women's liberation and equality movement having exposed the sexual exploitation of women and the pedophilia underlying class-centric, patriarchal, society, that perspective is not enough to explain the sickness of this film away. In this disgusting context, watching the movie for the first time, I found it impossible to appreciate any of it: the acting, - Chevalier and Gingold portraying the most repulsive of all the repulsive characters in the film - the music, the art production, cinematography, or direction. Contrast "Gigi" with "Moulon Rouge," a film that examines the decadence of that same culture through satiric, skeptical eyes.

Really?

I agree with Mike. I find this movie disturbing. Nowadays we would call this behavior sick, perhaps pedophilia. "Thank Heavens for Little Girls"? Ick. Turns my stomach.

Gigi

A charming, bubbly musical based on Colette's novel. Caron is delightful as the title character, who takes lessons on being a courtesan to impress Jourdan's wealthy heir; Chvalier recieved an Honorary Oscar the year "Gigi" was released. The film won nine Academy Awards including Best Picture, Minnelli as Best Director, adapted screenplay, production design, costume design, cinematography, editing, score & song. Sumptuous & dazzling, a musical worth seeing. I give it a 4.5/5.

Creepy show

My mind is boggled. Does nobody else find this show really creepy? A grandmother pimps her underage grand-daughter to a rich idle guy. The underage girl loves the rich idle guy, so she agrees to be his prostitute. He decides he loves her, and proposes marriage, so it's all right after all. If Gigi were my daughter, the police would be in on this.

Exquisite film!

I'm normally not a big fan of musicals but this film, from beginning to end, just hits all the right notes. The music is delightful and the actors are phenomenal. Chevalier entertains from the start, Jourdan is perfection as the jaded suitor and, well what can one say about Leslie Caron! Here, she is a precious young girl; there, she is as a woman who knows full well what a courtesan is and she knows she wants no part of it. When she heartbreakingly sings "Say A Prayer For Me Tonight," your heart aches for her. It's no wonder this film won nine Academy Awards! The costumes by Beaton are gorgeous. The music by Lerner and Andre Previn is a marvel. Minelli's direction is what you dream about seeing in a film. There is no question that this film belongs to Jourdan and Caron but much credit needs to go to so many more here. This has been my favorite musical for many years and I delight in seeing it each time it's on TCM!

Gigi (1958) Chevalier Steals The Show!

An absolutely first class film directed by Vincente Minnelli. The primary characters in this fun filled musical are Leslie Caron as Gigi and Louis Jourdan as Gaston Lachaille but Maurice Chevalier as Honore Lachaille, Gaston's grandfather, all but steals the show. He is perfect for this role and I am so happy that the screenwriter, Alan Jay Lerner, expanded his presence for the film. Chevalier is the consummate player and his melodious voice simply takes you away to another time and place. His smile alone is like a rainbow after the storm on a hot summer's day. See it and then see it again. This film stands the test of time.

Most Romantic Movie

I remember the first time I saw Gigi. I absolutely fell in love with Louis Jordan. I loved the music, the costumres. I thought it the most romantic movie I'd ever seen. I loved the chemistry between Gigi and Gaston, all without kissing or touching. It took my breath away. Those were the days!

Vive Minnelli! Vive Les Oscars!

Vincente Minnelli struck pure Oscar gold, when he brought this remarkable, charming turn-of-the-century musical to life on the silver screen based on Colette's novel. Leslie Caron stars in the title role of the French girl living in Turn-of-the-Century Paris, who is being to be a courtesan in an effort to snag a husband. Winner of nine Academy Awards including Best Picture, Minnelli as Best Director, Best Screenplay Adaptation, Best Costume Design, Best Cinematography (Color), Andre Previn won for Best Musical Score, Best Art Direction-Set Decoration (Color) and Best Film Editing. Featuring a number of Alan Jay Lerner and Frederick Loewe's songs including their Oscar-winning title song, "Gigi", "Thank Heaven for Little Girls", "The Night They Invented Champagne", "I Remember it Well", "Say a Prayer for Me, Tonight", and "I'm Glad I'm Not Young Anymore". Maurice Chevalier, who also stars in the movie, received an Honorary Oscar. Also starring Louis Jourdan, Hermione Gingold, Jacques Bergerac, Eva Gabor, Isabel Jeans & John Abbott.

Gigi

"Young Woman Trainee becomes Trainor"

Gigi

Every time I see Gigi again I realize the baseline in Paris is really the world of Maxim and in Nice the beach and the Casino of Monte Carlo. It is wonderful as a dream and so well acted as if it were real. Film is entertainment and that is what this lovely musical-movie does: entertain. One can sit back with a glass of wine or cognac and enjoy with an enduring smile the charm of Leslie Caron and Maurice Chevalier, with the fine music directed by Andr Prvin, serving you a performance of indelible quality long gone. I know from real life that Paris and Nice are quite different from that dream, at least for most, but what a lovely dream it is if it were true. That's what film is all about: bringing to live a dream that we would all like to live. Unforgettable.

My favorite film musical

This is hands down my favorite movie musical. Everything works so beautifully in this film--the script, the songs, the perfect cast, the production design and costumes, and, of course, Vincente Minnelli at his absolute best. Funny, deeply moving, enormously entertaining. And Isabel Jeans as Aunt Alicia--an immortal performance.

Been Here, Seen This. . .

I see it's time yet again to gag down our monthly (if not more frequent) dose of Gigi. If it ever occurred, absence might make my heart grow fonder of this film. After all, I like most of the people in it and there's nothing particularly odious about the story or the music, although it's all highly overrated. And yes, the sets and costumes are spectacular.But good grief--when I think of how many wonderful movies I've seen only a single time on TCM and those I wait eagerly to catch in their once- or twice-a-year appearances, it stokes a hostility toward Gigi that a decade of absence wouldn't cure. This one IS on DVD, folks--give it a rest, please!

Gigi (1958)

Gigi has undeniable charm, the cast is terrific and Leslie Caron is perfectly cast as the title character. Hermione Gingold is wonderful in a supporting role. Great music, lavish production but I do feel it did not deserve all the Oscars it received.

Thank Heaven for little girls.

It has to be unprecedented. Like the 1972 Miami Dolphins. Nine Oscar nominations and nine wins: Best Art Direction-Set Decoration, Black-and-White or Color; Best Cinematography, Color; Best Costume Design, Black-and-White or Color; Best Director - Vincente Minnelli; Best Film Editing; Best Music, Original Song for the song "Gigi"; Best Music, Scoring of a Musical Picture - Andr Previn; Best Picture; and Best Writing, Screenplay Based on Material from Another Medium - Alan Jay Lerner.One of the greatest musicals of all time with incomparable stars like Leslie Caron (The L-Shaped Room, Lili), Maurice Chevalier (The Big Pond, The Love Parade), and Louis Jourdan (The First Olympics: Athens 1896, Octopussy).The sights and sounds of this film will stay forever, and the songs we all know are repeated here: "Thank Heaven for Little Girls", "It's a Bore", and "I Remember It Well".What a show!

TIME FOR A DECENT PRINT

Among the many MGM films in my DVD collection, GIGI is a film in poor shape -full of scratches and such.What about cleaning it up a bit? Titles which are older look much more pristine in comparison, such as Silk Stockings and Les Girls - both from 1957. C'mon, Warner,give this more prestigious film a better presentation for the 50th anniversary of its release!

Wonderful Movie!!!

Great movie! Love the costumes, context and songs. One of the best battle of the sexes movies ever made. Please replay more often!!!

Vive Gigi!!!!

GIGI is one of my all-time favorite movies (musical or non-musical)!!! When it comes on TCM, I try to catch it!! I have to say that it is a light comedy of manners and a "battle of the sexes". Leslie Caron is terrific as Gigi, Maurice Chivalier is delightful as Honore, and Louis Jourdan is elegant as Gaston. The one thing that I couldn't understand is why none of the actors were nominated for Oscars in 1959. What a rip-off!!! The music and songs are WONDERFUL!!! I especially love "I Remember It Well". It is the perfect anniversary song. :-) I also love the costumes that were used for the movie!!! I especially love the "Bird Dress", that's the one that Gigi wore for her debut with Gaston. A woman can wear it today to a big elegant party or ball. Bravo Cecil Beaton!!! However, the only dress that never liked, no matter how many times I see the movie, is the dress that Eva Gabor wore when she, as Lianne, went with Gaston to Maxim's. It looked like it should be in a western on a saloon girl and not at Maxim's.

The Worst Movie Musical of the Studio Era!

To say that Gigi is simply a bad film is an understatement. Gigi is boring from beginning to end. The music is dull and the acting is sub-par from some good actors. How this film one best picture I will never know. I love Musicals especially classic ones, but this will put even the most avid musical fan to sleep.

Interesting trivia

After reading Alan Jay Lerner's autobiography, I discovered that the cat that Leslie Caron holds during the "Say a prayer for me tonight" song disliked being held so much that they ended up having to sedate it. If you watch that song, you'll see the cat is almost limp in her arms. Interesting tidbit I thought !!

A Wonderful Film

As an avid Fred Astaire fan, I was reluctant to see any musicals that did not star him. Recently I rented this from the movie store, having seen clips of it from the letterbox commentary TCM often shows. I was thrilled with it and could not believe how beautiful the scenery was and how charming the songs are. The movie is one of the best ever, and the only reason people might not want to see it is the fact that there are no dance numbers. This however does not detract from the film and should not stop anyone from watching it!
*We protect your personal infortmation and will not provide it to anyone without your consent. For a complete explanation, please refer to TCM's Privacy Policy. By submitting your contribution, you agree to TCM's Terms of Use.