DVDs from TCM Shop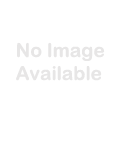 The Perils of Pauline The world'''... MORE&nbsp> $4.95 Regularly $8.99 Buy Now
NOTES
DVDs from TCM Shop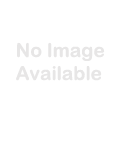 The Perils of Pauline The world'''... MORE&nbsp> $4.95
Regularly $8.99 buy now
This film was dedicated "with a salute to Charles W. Goddard, who wrote the original serial The Perils of Pauline." Pearl White, the actress on whose life this film is based, was the star of that serial. The Path production, a two-reel, twenty-chapter serial, which was first exhibited in 1914, was directed by Donald Mackenzie under the supervision of Louis Gasnier, the technical advisor on this film. The Perils of Pauline launched White's career as a serial star and is considered by some sources to be the best known "chapter play" filmed. The romantic plot of this film was an invention of Paramount, and Daily Variety commented, "Facts of Miss White's colorful life have been sugar-coated no end." The plot line, however, of White's job in a sewing machine factory and the start of her career from 1912, when she became a stock actress, to 1923, when she retired, rich and famous, and moved to Paris, is based on White's life. As reported in New York Times, Betty Hutton, like her "daredevil prototype," performed her own stunts in the film. "Pearl's" injury in the film is loosely based on that of White, who, according to modern sources, suffered a spinal injury that required that doubles be used for more demanding stunts. White, who went on to star in over 100 films, died in Paris on 4 August 1938.
George Marshall directed a number of Ruth Roland serials beginning in 1919. Paul Panzer, who appeared as the villain in the 1914 The Perils of Pauline, made his last screen appearance in this film. Creighton Hale played the hero in White's later serial, The Exploits of Elaine. William Farnum, a silent Western star, came out of retirement to play himself. According to Los Angeles Examiner, he appeared in the costume he wore in Riders of the Purple Sage in 1918 (see AFI Catalog of Feature Films, 1911-20; F1.3719). Farnum is shown in a barroom brawl scene with veteran silent actors Francis McDonald, Ernie Adams and Snub Pollard. Chester Conklin, James Finlayson and Hank Mann, veterans of Mack Sennett's silent slapstick comedies, recreate a scene from the Keystone Cops, throwing custard pies at each other. Ethel Clayton was a silent film star at Lubin Mfg. Co. in the 1910s, as was Jean Acker.
The four adjacent movie sets within this film-a jungle picture with Hale; a melodrama with Panzer; a Western with Farnum; and a comedy starring The Keystone Cops, emulated the "assembly-line" shooting methods that were sometimes used in early film studios. Pararamount News reported that for the 350 feet of black and white scenes of the "galloping tintypes" in the film, the camera was "under-cranked" from 24 frames-a-second to the old standard of 16 frames-per-second to recreate the fast tempo; and that an even and constant illumination of lighting was used for the primitive movie scenes, since no gradation in lighting was used in 1914.
Portions of the film, including the balloon ascension scenes, were shot at Gopher Flats, also known as "The Providencia Ranch" in Burbank, CA. An antique racing balloon was shipped from the Goodyear factory at Akron, OH for the film. Navy balloonist Lieut. J. J. Leonard handled the balloon, and an automatically operated camera was used to avoid the necessity of having a cameraman on board. For the train chase scene, vintage trains were used and two miles of track were cleared along the Southern Pacific Railroad in the west San Fernando Valley, CA, which, according to Hollywood Reporter, was the same location used in the original The Perils of Pauline. Hollywood Reporter also noted that some shooting was done in Canoga Park, CA, in mid-May 1946. The studio rented a 1916 Jenny biplane, the JN-1, for some of the stunt scenes. For the press preview screening on June 24, 1946 in New York, a chapter from the 1915 Pearl White-Creighton Hale serial The Exploits of Elaine was shown. The song "Poor Pauline" was a popular hit in 1914. Frank Loesser's song "I Wish I Didn't Love You So" was nominated for an 1947 Academy Award. In 1933, Universal made a 12 episode serial remake of the 1914 The Perils of Pauline serial which was directed by Ray Taylor and starred Evalyn Knapp. In 1967, Universal released The Perils of Pauline, a television pilot based on the original film serial, directed by Herbert Leonard and Joshua Shelley, and starring Pat Boone and Pamela Austin.