DVDs from TCM Shop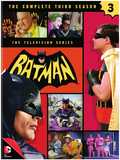 Batman The archvillains of The United... MORE&nbsp> $11.95 Regularly $29.98 Buy Now blu-ray
Quotes
DVDs from TCM Shop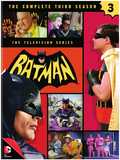 Batman The archvillains of The United... MORE&nbsp> $11.95
Regularly $29.98 buy now
Narrator


This yacht is bringing a revolutionary scientific invention to Gotham City. On a peaceful afternoon motor ride, millionaire Bruce Wayne and his youthful ward Dick Grayson have been summoned back to Wayne Manor by an urgent but anonymous call for help; the invention AND its custodian are reported in grave danger aboard the yacht! Never ones to shirk responsibility, Bruce and Dick, with characteristic speed and resolve, descend promptly into The Batcave, and then, as they have done many times before, as BATMAN AND ROBIN, courageous warriors against crime, they are off once again to the rescue!

Commissioner Gordon


Penguin, Joker, Riddler... and CATWOMAN, too! The sum of the angles of that rectangle is too monstrous to contemplate!

Batman


We've been given the plainest warning: they're working together to take over...

Chief O'Hara


Take over WHAT, Batman: Gotham City?

Batman


Any *2* of them would try that!

Commissioner Gordon


The whole country?

Batman


If it were 3 of them, I would say yes, but *4*? Their minimum objective must be... THE ENTIRE WORLD.

Riddler


I see the way to do it! We'll play each of our treacherous trumps in one hand, and we'll do it right here!

Penguin


How?

Riddler


How? The end! The end, oh...

Riddler


We shall spring them from The Joker's Jack-In-The-Box, through that window, out over the sea, and into the waiting arms of The Penguin's Exploding Octopus!

Riddler


The trigger: one of my riddles, of course, and the bait: Catwoman!

Miss Kitka


My name is Kitayna Ireyna Tatanya Kerenska Alisoff. I work for the Moscow Bugle.

Penguin


Careful, careful, every one of them's got a mother.